Last December 3, Rudolf Lietz, Inc. (RLI) held a Christmas party entitled "Giving Hope, Sharing Joy: RLI shares the Christmas Spirit with the Community" for the Star of Hope Day Care Center in Sta. Ana., Barangay Sun Valley, Parañaque City, a public day care center for children ages three to five years old.
RLI also provided and installed two wall-mounted electric fans in the classroom to provide improved ventilation conducive to student learning.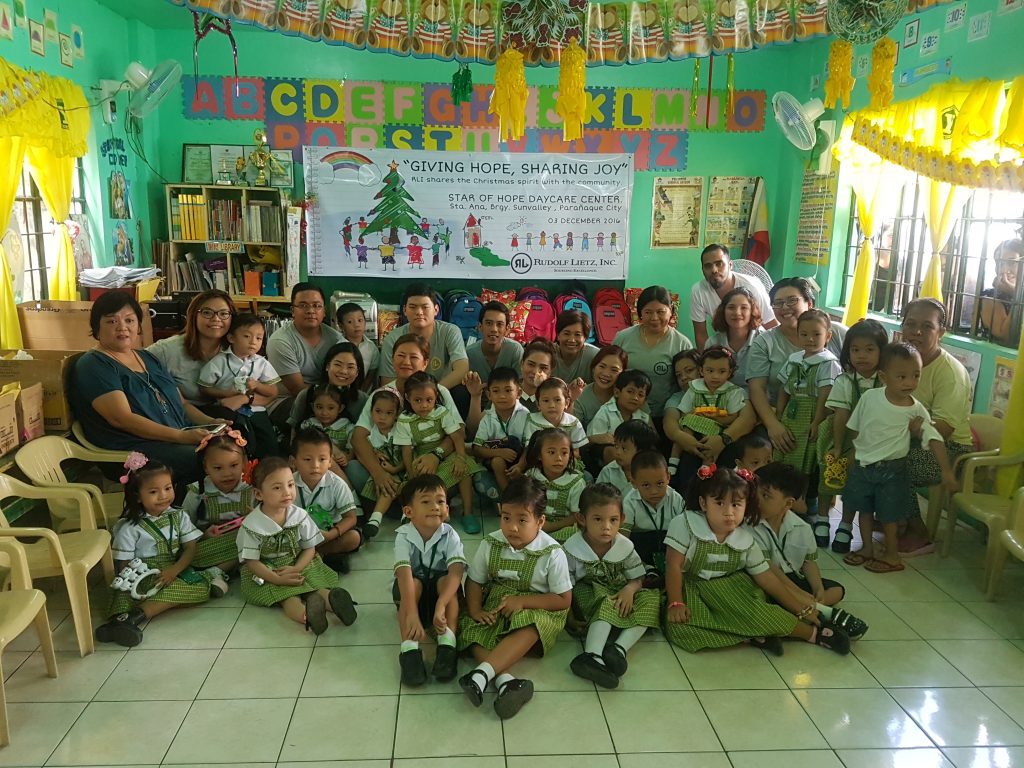 The program started off with an opening prayer by one of the students, and a welcome message from RLI Chief Executive Officer, Elizabeth S.P. Lietz.
The RLI team then led two games, enlivened further by the singing and dancing of the students.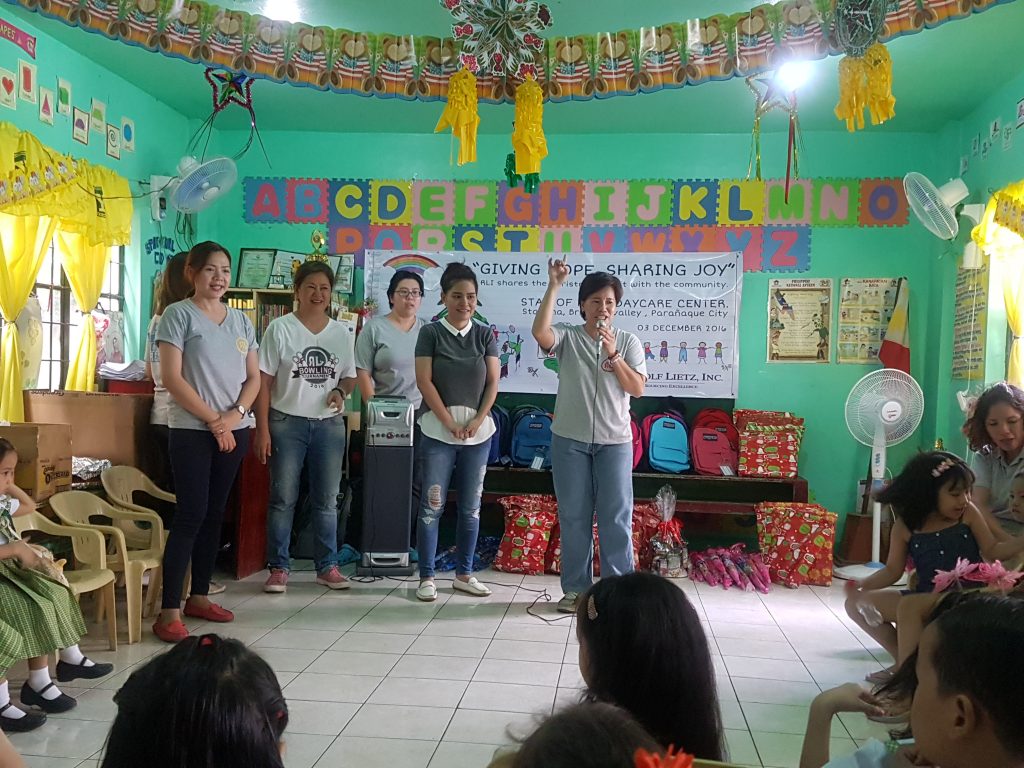 The brief yet memorable event concluded with a Christmas song number performed by the whole class, snack time, and Christmas gifts of school bags, supplies, food and toys.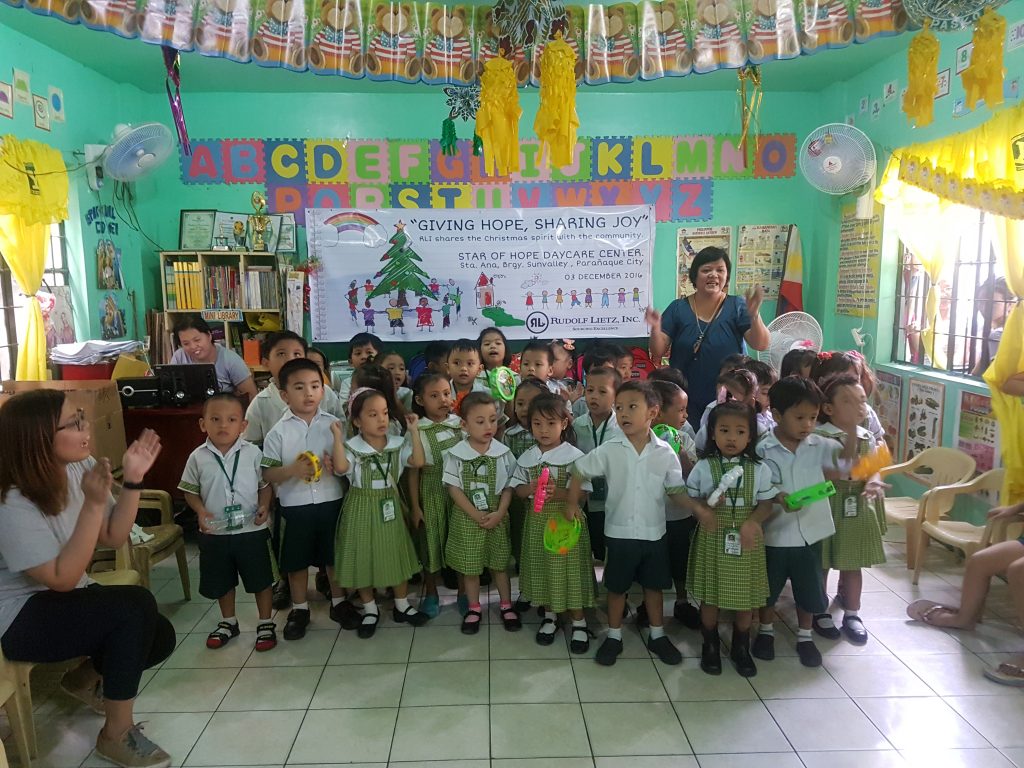 Star of Hope Day Care Center, funded by Barangay Sun Valley, is one of 124 public Day Care Centers of the Parañaque City government.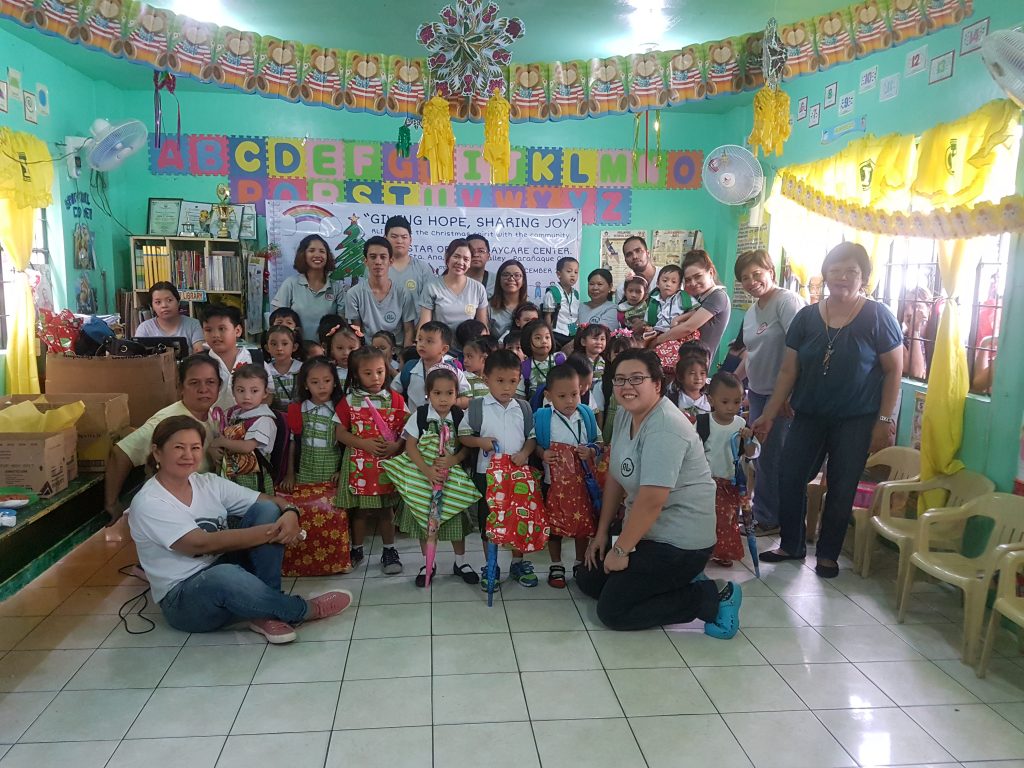 RLI will intensify conducting such pocket events aimed to benefit children in public educational centers, amongst many other social programs planned for 2017 and onwards.